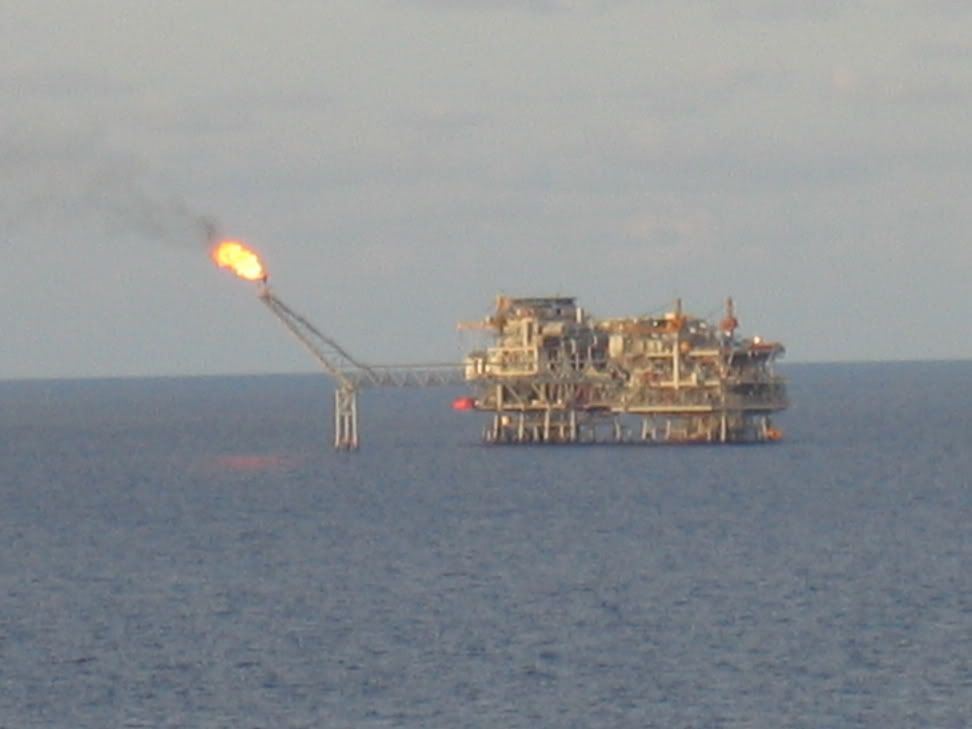 "sunyi sepi sendiri, kala kau tinggal pergi"
hahaha, lagu lama yang menggambarkan suasana hati weekend ini.
Sudah menjadi ritual 2 migguan,
kezia
's dad pergi lagi ke lokasi, saat ini ke laut. Mencari sebongkah berlian untuk kelangsungan hidup kami. ha3x
Walaupun ritual ini sudah hampir 3 tahun (sejak pertama kali kenal dengan ayahnya), tetap aja suka rada2x sedih hari pertama suamiku pergi. Duileh...:)) :))
Gambar diatas adalah lokasi
kerja
nya di Matak, kepulauan Natuna, Riau. Konon kabarnya, my hubby bakal kerja disana sampai the end of this year.
Can't wait 'till next two week.