yesterday, most of the girls in my divison wears something pink! including me. We didn't intend to do it on purpose though.
luckly, Mas Arif brought his digital camera, so we took pictures.
Gosh, I look fat in Pink,
DO
ignore my size, ok!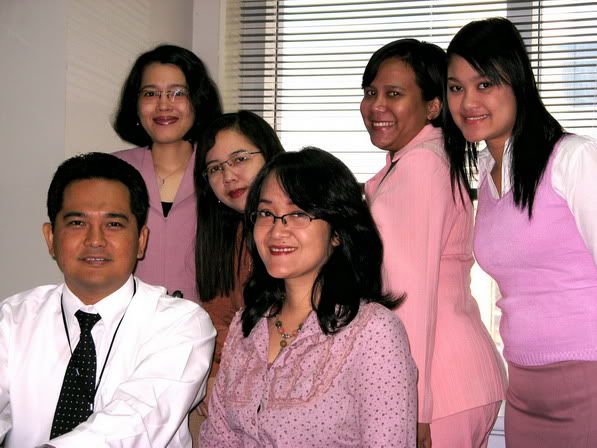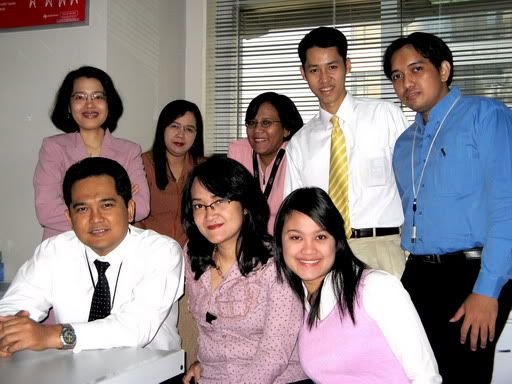 yeah. most of us are old enough, but it can't stop us being
Banci Kamera
.